FUCK SOCIAL MEDIA
June 20, 2022
Hello all and welcome to my blog. I am tired of my life being displayed to the world in a way that benefits corporations like the various social media companies do. They feast on my life and abuse/extort it for their own gain. No longer will that be the narrative. Why shouldn't I finally display my life how I want online?
Taow Nee Mii Hohng Nam Yuu Tii Nai
April 27, 2023
Where's the bathroom around here?? - Cade and I went to Thailand last month to vacation somewhere warm and to visit my family. Not only was it warm, but it was scalding HOT out. Agaat Rahn Mak Mak!! One of the things we did to beat the heat during our stay was visit some of the shopping malls across Bangkok. They were very nice breaks from the sun but holy shit they are filled with people buying things from both local and international businesses. My favorite mall is Terminal 21 - Yo they have Taiko Drum! I love this game and the songs on this one are great! I can't remember which floor is the London floor but that floor and probably all of them have bidet toilets in the bathroom. Change your life on this toilet. Change your life on this floor by playing Taiko Drum.
Something else I really enjoyed doing was walking down the streets of Bangkok at night. I would wander the dimmly lit streets searching for a dispensary open offering joints for 300baht or less. Oh fuck the weed was so good. Cade says it smelt much stronger than the weed here. I concur. I also think the weed just made me feel better in comparison. Pysiologically, I think my body is more inclined to eastern weed. I have smoked strains here that are cross-bred with ASEAN weed or South Asian weed but damn - thai weed is good for my soul.
I will need some time to write this out - I'll be back to talk more soon.
Loy Krathong
November 1, 2022
Pra Mae KhongKha - Loy Krathong is next week - the annual Thai Festival celebrating the Goddess of Water, Pra Mae Khongkha. Not only does this celebration bring good fortune for the waterways in Thailand and the creatures that thrive upon it - the celebration also marks another Thai Festival centered around cleansing sin and misfortune from the past year. We Thai people celebrate by crafting or purchasing "Krathong" baskets from various materials like banana leafs and decorating them. We release these floating baskets of our sins into the waterways around us. Consequentially, the Water Goddess will release us of these negative energies.
As a Thai American, I will release my own Krathong basket, most likely made from bread, flowers and leaves into a waterway near me next week. I hope for good luck and growth this year.
Changing of the Guards
September 5, 2022
Changing of the Guards - I read a blog post on the internet the other day and something REALLY stood out to me. "If your non SX-70 Polaroid is not working consistently and reliably, it's time to let it go." The article ushered in the idea that I could stop wasting precious and expensive Polaroid Integral Film.
What I imagined in my own life while reading this was the most recent outing I had with my Polaroid One. My partner and I visited the Ballard Locks here in Seattle a few weekends ago. Luscoius botanical gardens, ships traveling upstream from ocean to lake, fish ladder full of salmon returning to their original spawning point. Everything was incredibly profound, however, my Polaroid One was not being a reliable bit. I have had issues with it before - consistently - but not quite at this level of annoyance. The "innovative" folding mechanism is once again the demise of cheap technology from yore as every story seems to tell. As one presses down on the shutter, the camera shuts off, fully believing it has been turned off.
I no longer had control over what moment I was capturing, my Polaroid decided this for me. Frustratingly, I would stand there hovering over my camera - open, shutter, close, open, shutter, close, open, shutter, close. Over and Over until the god damn thing would capture ITS decisive moment.
Enough is Enough. Today, I announce the changing of colors, retirement of arms, the end of an era.
I am now a Polaroid Sun660 person. I never thought of myself as a box camera person. I always thought the last generation of 600 cameras and the SX-70 where the only units for me - I hear you laughing, hysterically. Oh whale. I figured that zone focusing would be nice to have, especially utilizing the incredible Sonar system from Polaroid. I can't afford a glass, SLR Polaroid right now so this is the next best thing in the world of plastic lenses - to me.
My Favorite Coffee Shops in Seattle
June 29, 2022
Coffee Machine goes "Brrrr" - I don't give a fuck how cliche it is, I love coffee. I am the biggest asshole in the mornings without it. I will spend god knows how much on it and HAVE spend god knows how much already. FML here are the coffee shops right in town that speak to my soul. The ones that make my little coffee addiction roast and brew like the beans itself.
CAFFE VITA x KEXP: Do you like coffee? Do you like music? Do you like atmosphere? Well do I have the place for you! Not quite under the canopy of the "Needle" lies a spacious sanctuary for coffee and music lovers. Local public music radio station KEXP has partnered with Caffe Vita, a local coffee roaster and cafe chain. This is a true destination for the locals as it is tucked away in Lower Queen Anne neighborhood and slightly unapproachable from the exterior, like the city itself. Here you will have the best cup of coffee in town and stick around for a peak into the studio window to view Cheryl Waters DJing over the seattle radio waves. The best in my book.
Caffe Umbria in SLU: Seaplanes, Yachts and Hot Tub Boats run parallel to an exquisite and quaint coffee shop here in the South Lake Union/Westlake neightboorhood of Seattle. Another local roaster has done it again with an outstanding cup of italian espresso. This shop is perfect for the person who wants a lakeside sunrise with their coffee.

Honorable Mention: Three words: Big Foot Java
Who TF is Micah?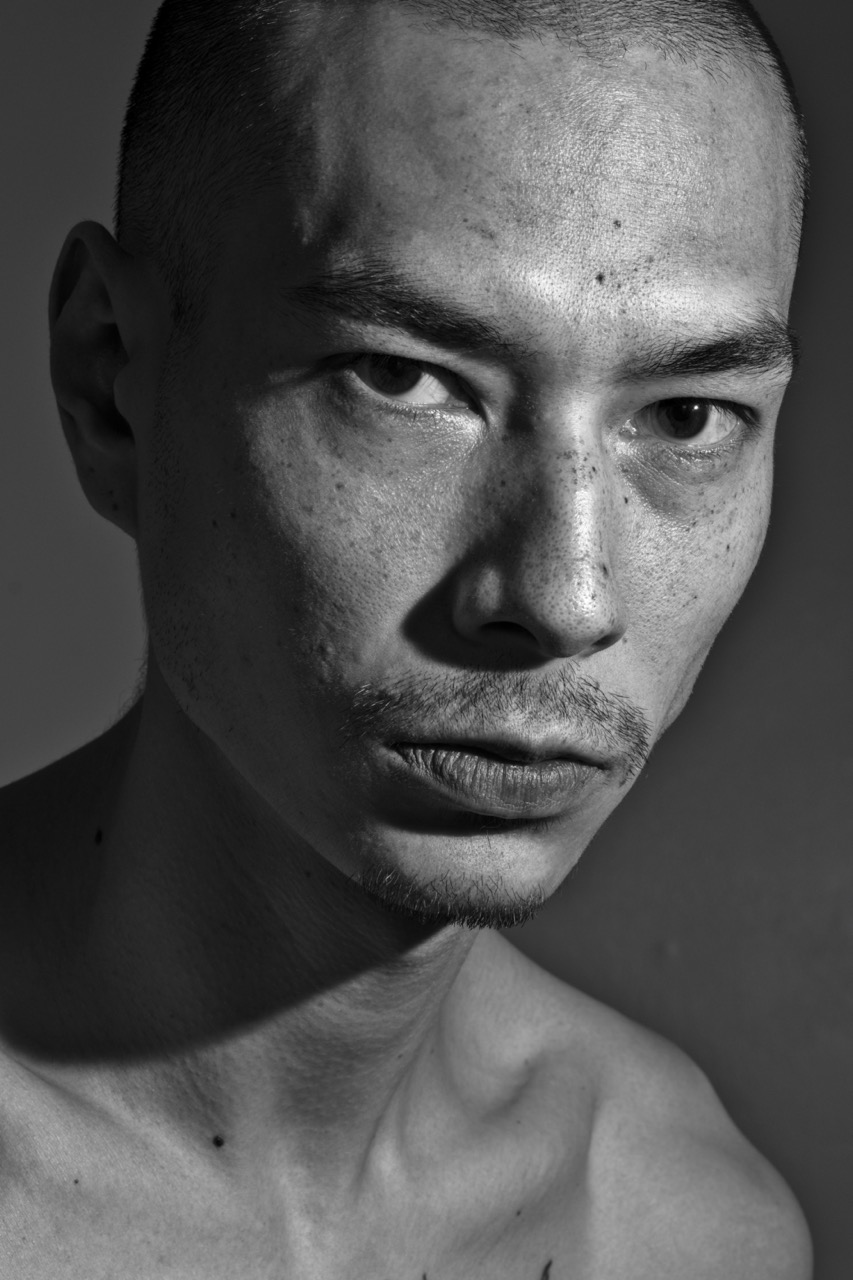 I am a Queer, Thai-Chinese American living in Seattle, Washington with my two cats, Jackie and Jules. I love coffee, video games, photography, 90s and 2000s consumer electronics, marijuana, music, movies & television, and feeling comfortable. I ride my bike to work most days at a camera rental house here in town. Find me digging through all the used game stores in town.
Gifs to Admire
The death of youth,
of innocence,
does not mean
the death of beauty.
There is still life
to be found
in growth and change.
Kalynn Saunders